Highlander
From AmtWiki
"An indicative quote"
Biography
Ian McGlassion joined Amtgard in July of 2003. Within his first week or two of play he was given the nickname of Highlander due to both his Scottish persona and the fact that he wore a kilt.
Affiliated Groups
Notable Accomplishments
Ian was awarded the Bokken, an award handed out to the most outstanding new person that came in during that reign.
Ian received the Golden Arrow, for outstanding archery, in June of 2006.
Ian won the 6th Blackspire dragon master held at Winter Bash in January of 2008.
Positions:
During his time in Amtgard Ian has served as the 14th baronial chancellor of Mithril Hills, the 16th baron of Mithril Hills, the 17th baronial champion, and began a term as the 20th ducal regent fresh off the heels as serving in the same capacity as pro-tem the term before. Due to mundane situations Highlander had to end his reign as ducal regent in December of 2008.
Additional Images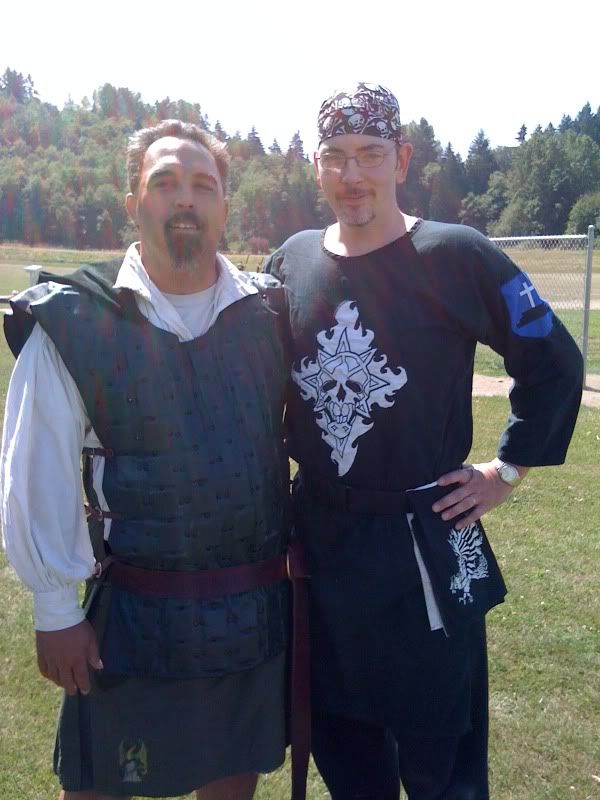 More Information
Personal Website
Company Website
---