Sons of Odin
From AmtWiki
---
Sons of Odin
"Valhalla awaits. Kick its doors down."
"The Sons of Odin - The reason the Daughters of Athena need a shoulder to cry on."
"Ride for Ragnarok."
Heraldry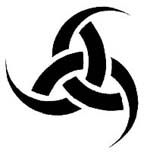 Colors
Tan, Green, and Black
Biography
The Sons of Odin are a Goldenvale fighting company founded in the summer of 2009, when several of us decided to make coordinating garb that had ideas stemming from adopting the personas of members of the Norse pantheon. Eventually, the idea grew into a full-on fighting company. Since becoming a fighting company, our objectives have become to help all of our members succeed in whatever area or path they choose to follow.
Members
Atticky - Baldur
Laucian - Freyr
Perosa - Thor
Silvana - Fenrir
Zagan - Tyr
Wriel - Ullr
Notable Accomplishments
Being awesome. Maybe some day you could be too.
Additional Images
Link to image 1
Link to image 2
More Information
---
Our ORK Page