Doomsday (V7)
From AmtWiki
Doomsday (S, Death)
Incantation
Count "Doomsday 1, Doomsday 2..." through "Doomsday 350."
Range
Line of Sight
Effect
All enemies in line of sight at the end of the spell die.
Notes
Many large battlegame scenarios will prohibit the use of mass effect spells like Doomsday
Who gets it?
A 4th level Wizard (V7) spell.
Monsters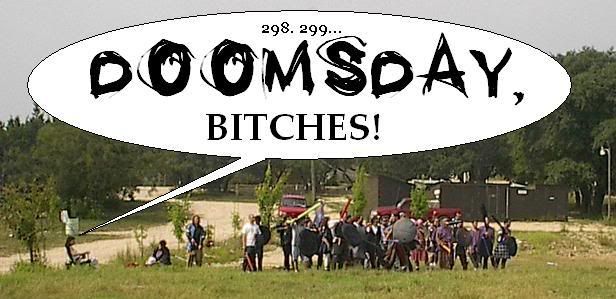 The first doomsday spell was completed on March 31, 1984.