Titsorry Imatard
From AmtWiki
Biography
Titsorry is a stuffed monkey. His first interkingdom event was Spring War 2007, and he has been to every Spring War since. He has also attended two Banner Wars, two Clans, a Darkshore and a Rakis. He can generally be found in the company of Itsari, or his squire Abi Cross. Titsorry is under constant threat of being monkeynapped by Saru.
Affiliated Groups
Titsorry is page to Abi Cross, who is squired to Sir Pollux.
Notable Accomplishments
Having better garb than many human Amtgarders.
Additional Images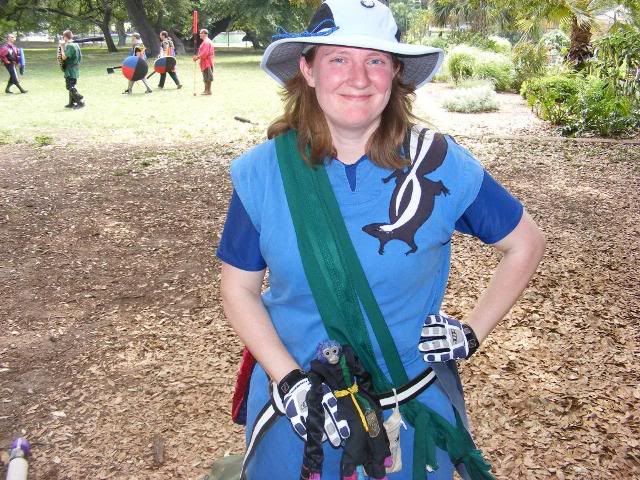 ---