Than
From AmtWiki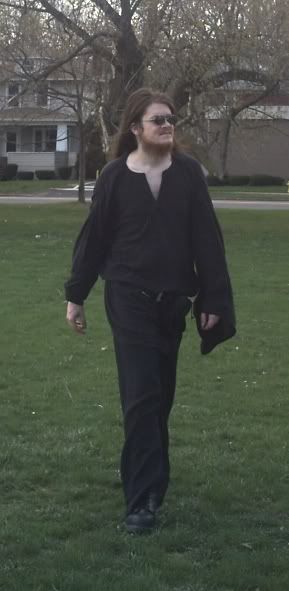 Biography
Than, like some other members of Caradoc, originally hails from Haranshire. He has a tendency to lurk, often wears a fantastic hat, and has no teeth.
No, really. The hat IS fantastic, and he IS lacking his teeth.
Affiliated Groups
Belted Family
Notable Accomplishments
Master Assassin
His appointment to Guildmaster of Engineers was a summons before Baron Padraic and a simple "You have six months to build me a seige engine."
Sadly, he didn't accomplish it, but it was still a cool moment.
Positions Held
Guildmaster of Engineers, Caradoc Hold, October 2007 - December 2008
Guildmaster of Assassins, Caradoc Hold, June 2208 - December 2008
Regent's Defender, Caradoc Hold, June 2008 - December 2008
More Information