Skiddy
From AmtWiki
"I'm a swordfighter; my solution to all of life's problems is to hit them harder"
   

Battle For the Ring III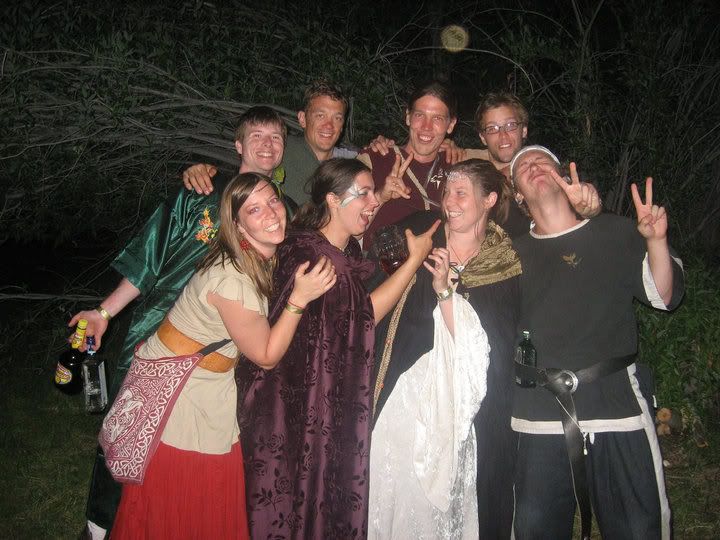 Chaos Wars XIV Catalyst group pic.
Biography
Dangus, was formerly known by many names and for many things. Once active in amtgard he strove for combat excellence and had aspirations of becoming a warlord one day. In 2008 Dangus found Belegarth. Belegarth's rougher combat system and heavier weapons intrigued him. During his time in Belegarth Dangus became acquainted with a fierce Ogre named Bhakdar. Bhakdar, had shed his allegiance with the mighty monster Hoard of Belegarth, in search of newer opportunities that lay to the West. As it so happened Bhakdar sought to teach, and in order to facilitate this desire, Bhakdar, Dangus and some of Western Belegarth's finest decided to Band together to create a force that seeks to be the force behind positive growth for all of Swordfighting, this entity would be known as: Catalyst. At Chaos Wars XIV Dangus accepted Squireship under Sir. Plithut of the God Squad, and seeks to better himself in all areas of the game as he prepares for the trials of Knighthood to come. After spending several years fighting Belegarth exclusively(or almost, anyway..) Dangus has again made a return to the West Coast amtgard scene, this time with a renewed passion. With a renewed gusto; Dangus will let none stand in his way, and will forcefully handle those that do.
Affiliated Groups
Member of Catalyst (Belegarth Unit)
Belted Family
Squired to Sir. Plithut (Belegarth Knight)
Notable Accomplishments
Titles
Positions
Masterhoods
Additional Images
Zen stars '09 Jugging

More Information
---