Shin
From AmtWiki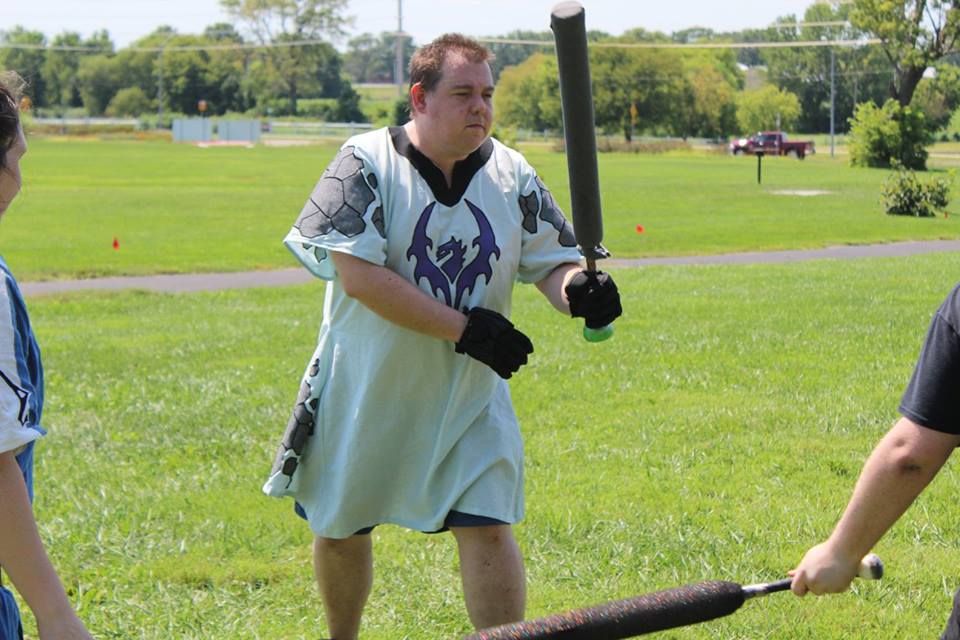 Amtgard legal chainsword he made in 1/2018
"Never assume malice over ignorance "
"When my friends get knighted, they get siege weapons"
"*listens intently*"
Biography
A rather verbose member of White Lotus, Shin is a good fighter with a great attitude. Constantly trying to up his game and have fun, he is a constant presence in the Kingdom and often a voice of reason when needed. Board game enthusiast and collector as well as long-term suitor of the Countess of Badgers, Uniison. Will reportedly make you a siege weapon if you're his friend and there's a special occasion.
Affiliated Groups
Belted Family
Notable Accomplishments
Has served Rivermoor with distinction as the Prime Minister a number of times, earning the title of Count.
Has served as Champion of the Principality of Rivermoor with distinction, earning the title of Defender
Has served as Monarch of the Duchy of Querna Tema with distinction, earning the title of Baronet.
Has served as Regent of the Duchy of Querna Tema
Has served as PM of the Duchy of Querna Tema, multiple terms, with distinction
Has served as GMR of the Duchy of Querna Tema
Has served as Champion of the Duchy of Querna Tema, multiple terms, with distinction
Former Principality and Kingdom Prime Minister of Rivermoor
One of the founders of the Barony of Gehenna Plains, served several terms as Sheriff.
Stronghand tournament winner, 2013
Is indeed able to be suplexed by Shimazu
Declared Sapphire Artisan for multidisciplinary talent at Thunder Dome dragonmaster, January 2018
Master Crown, October 2019
First in Rivermoor to hold All Four Offices
Knight of the Crown, September 2019
Additional Images
---