Forsaken Lakes
From AmtWiki
A defunct Freehold located in Galesburg, Illinois.
History
Originally started as Sawney Freehold in 2001 the park thrived with fluctuating attendance for years. It was originally sponsored by the Golden Plains. Early officers include; Tylor Everwind, Alona Twotrees, Wulfgar Strahd, and Jacen Golddrake.
In 2004 the group made major changes: it became a shire in the Rising Winds and changed it's name to Forsaken Lakes. The group continued to have an unstable attendance, but in it's heyday it's numbers reached up into the 30's and stayed high enough that a year later they managed to be promoted to barony status.
But shortly after, attendance dropped dramatically due to core members moving away. Left on his own to man the park, Sir Liam Mc'Oi joined Cursed Prairie and left all further decisions in regards of keeping Forsaken Lakes in the Rising Winds up to the BoD.
The park was dropped from the kingdom, but became active again as of spring 2008. The chapter's last credits were entered in spring 2011.
Heraldry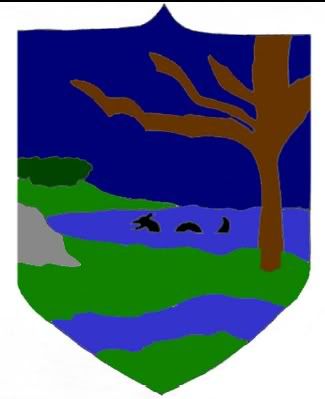 Annorak, Asteroth, Barddock, Caleb, Drake, Drakus, Drazu, Eldrin, Eldrin's Woman, Fenix, Ferrit, Gary, Gerard, Jacen, Katrina, Kog, Leo, Lu-Lu, Lucius, Masta, Mexican, Nilok, Opie, Orla, Orla's Man, Ragar, Ronin, Ryo, Shinsei, Smeagol, Snerf, Sose, Spencer, Tark, Tit mouse, Verago, Xzaf, Zalin, Zile, Zip
Directions
Forsaken Lakes played every Sunday at 1 pm until dark at Lake Storey Park, in Galesburg IL, just off of Hwy 150.
Fighter Practices were also held Thursdays at 4 pm at Peck Park.
However, this park is now defunct.
Old Records Empire