Omar
From AmtWiki
Biography
Started playing in 1998 in Blackrock Hills. Served in various offices until he left in 2000. Was the first Baron of BRH, and helped establish it in the north-east region.
Played briefly in Granite Spyre in the Wetlands before moving to Darkmoon in the Iron Mountains. Left Darkmoon in 2001 to found Seven Waters. Quit playing actively in 2003, returning on occasion to play at the local groups.
In late 2010 moved to Arizona and has become more active with the local group Obsidian Gate, becoming their Champion in early 2011.
Other known aliases - Metathaix, Quintus, Marcus (attempts at Persona names.. but Omar stuck)
Affiliated Groups
Founded the Falcon Guard
As Metathiax was a leader in the Church of Genetic Purity under Sir Bolt, which was later named the Church of the One to separate it from the original Church.
Notable Accomplishments
Changed Darkmoon's Coronation feast plans with a single comment. The populace had voted for a 'pizza party' coronation, to which Omar snarked "Hey, when I become Baron can I have my coronation at Chuck E. Cheese?" This caused the currect monarch to challenge him to present a period feast. The feast went well, and set the tone for some time to come.
Titles
Offices Held
Additional Images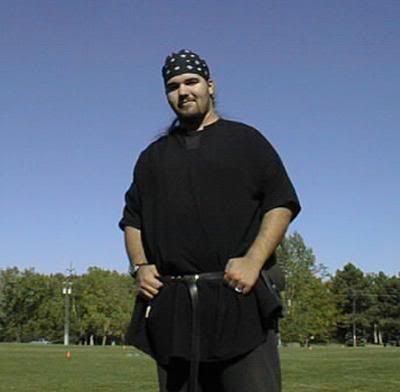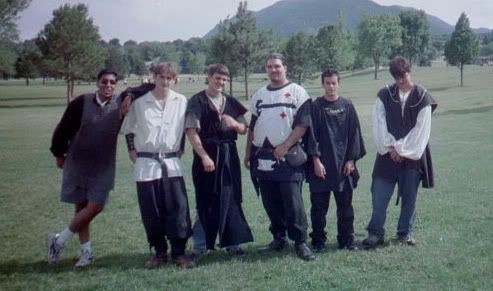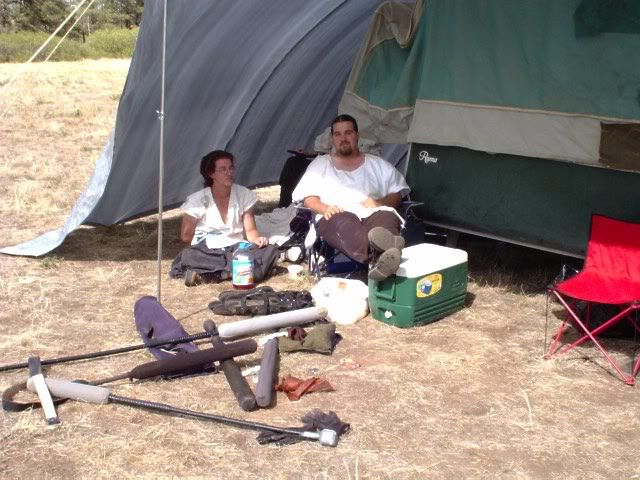 More Information