Kurshan
From AmtWiki
"An indicative quote"
Seen here on the left.
Biography
Kurshan has been playing since the late 80's early 90's. They Hail from Dragonspine. Kurshan, mundane name Paul,is a professional chef IRL. He has a son Kaden and used to be married to Gypsy Dove.
Originally they joined the Saracen fighting company, but due to some unexpected disagreements, led them to create the fighting company Vision.
Kurshan was elevated to Knight of the Crown in in his home kingdom of Dragonspine.
Preferred class is monk and AP, Main weapon combo's are Sword and Board & Down spear and short.
Affiliated Groups
Cynoe is Squire to Kurshan.
Notable Accomplishments
Additional Images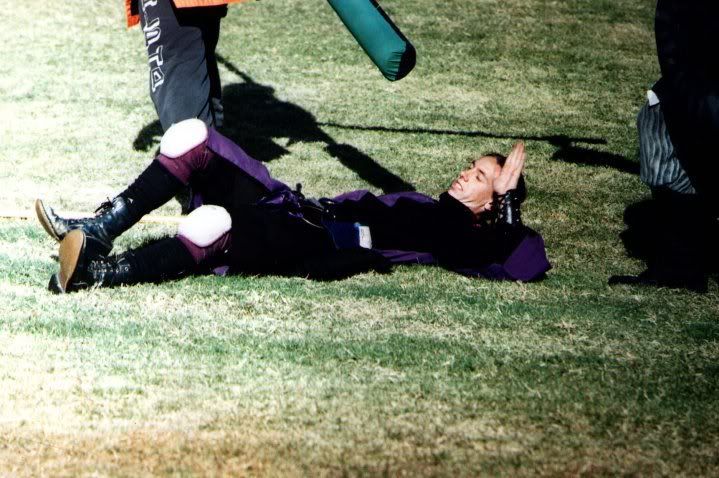 ---