Free Company
From AmtWiki
A Company based in the Empire of the Iron Mountains
History
The Free Company was created by Oderic of Normandy and Angus "Stronghand" Campbell of the Duchy of Querna Tema. Currently, "Free Co." is made up of 1st Battalion (based out of Querna Tema) and 2nd Battalion (based out of Olympus). After Querna Tema's first Autumn Trials event, three players from Olympus petitioned to join. Ora, Skrag, and Weezicus were granted their Oathbrother status at Summer Trials II, and formed 2nd Battalion. You can distinguish the different battalions by the trim of their tabards. No trim indicates 1st Batt, and a black trim indicates 2nd Batt.
Currently Free Company Hold the Summer Cup for Winning Summer Trials
What we're about
The Company is dedicated to being a brotherhood. We treat each other as if we were real brothers. We revel together, we fight together, and we die together.
Heraldry
Hierarchy
Battalion Photos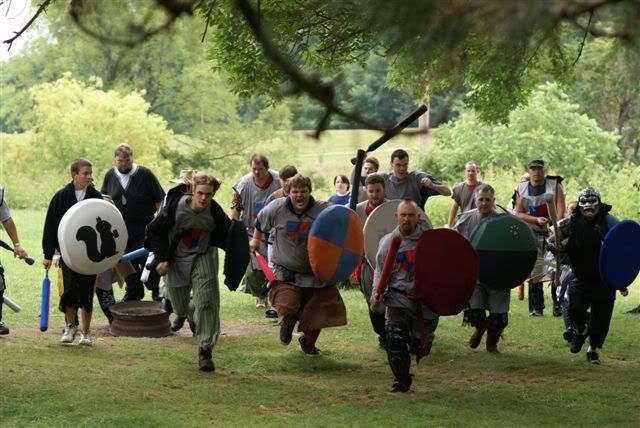 Former Free Co
---