Cinnamon
From AmtWiki
Hey Guys, we just got Cinnamon rolled! - Tugen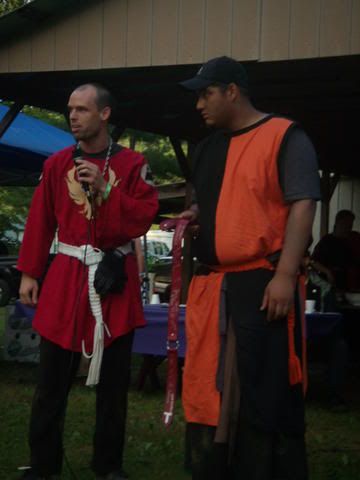 Cinnamon getting squired by Tugen.
Biography
Joined Amtgard early 2004.
Helped found Stonegate Temple in May 2006, and joined Dark Harvest when it formed.
Full Justicar in June of 2011
Affiliated Groups
Notable Accomplishments
Additional Images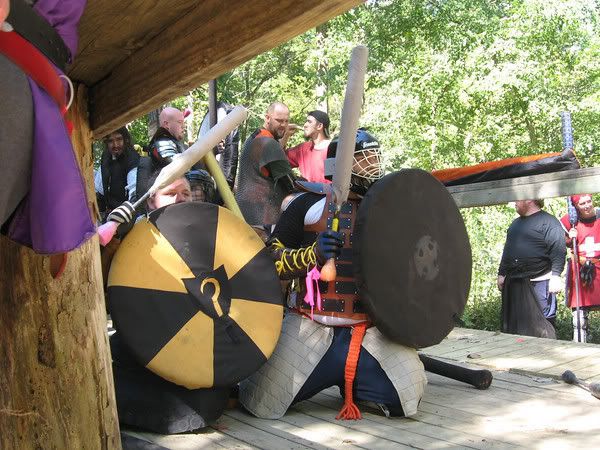 In the tard helmet, black shield and orange belt.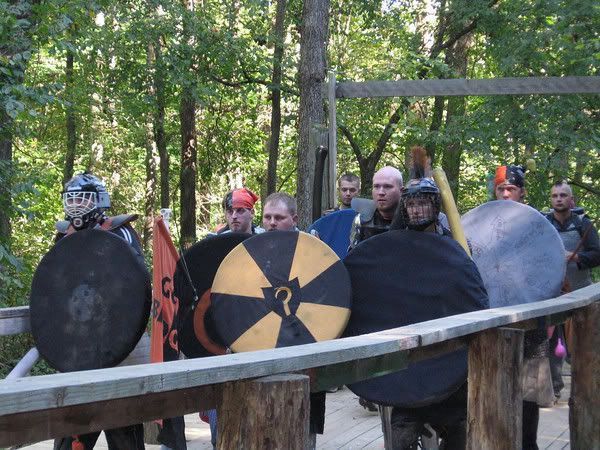 At the far left of the front line at Bridgewars 2008.
More Information
   * Petitioner of the Justicars as of September 2010. 

---