Raven's Hold
From AmtWiki
A Defunct Freehold chapter of Burning Lands, once located in Riverside, California.
Raven's Hold is dedicated to heavy combat training through Amtgard rules and SCA tactics.
Heraldry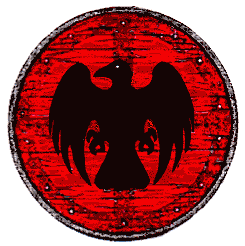 History
Defunct Chapter once under the Crystalline Confederacy, founded June 5, 1998. Unsure when actively was down turned. Website was last active Jan 3, 2005.
People
Contacts and Directions
Connor Behzraudhi, carpenocturne@juno.com
Rev. John Norris III ulfjenna@aol.com
For information on other chapters in Amtgard look here
---
NO - ORK